Cake Recipes
CHOCOLATE CHEESECAKE MOUSSE
KETO CHOCOLATE CHEESECAKE MOUSSE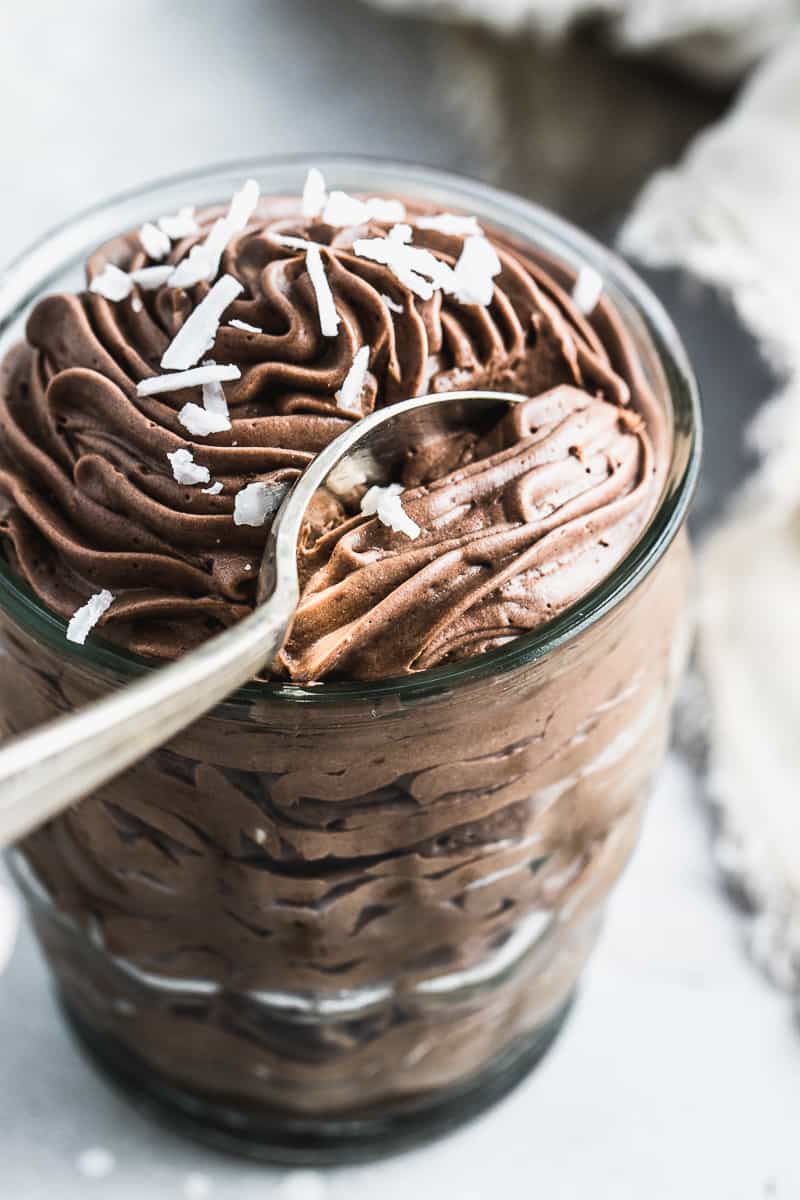 This keto Chocolate Cheesecake Mousse recipe is a no-bake healthy dessert recipe that's low in crabs, creamy, rich in flavor, and keto-friendly. Only about 10 minutes needed to make this delicious chocolate mousse recipe.
This keto chocolate mousse is a light, creamy rich chocolate mousse that's gluten-free, low carbs, easy to make, and perfect to serve at a dinner party or gathering. It can be ready in less than 10 minutes and is actually the perfect dessert for any occasion all year round.
HOW TO MAKE CHOCOLATE MOUSSE
Chocolate mousse is by far the easiest dessert recipe to put together with a delicious end result that's not only delightful but adults and kids can enjoy the chocolate delicacy.
Mix: Place all the ingredients into a large mixing bowl and use a handheld electric mixer to beat until light and fluffy.
Serve: Transfer to serving bowls, top with coconut and serve.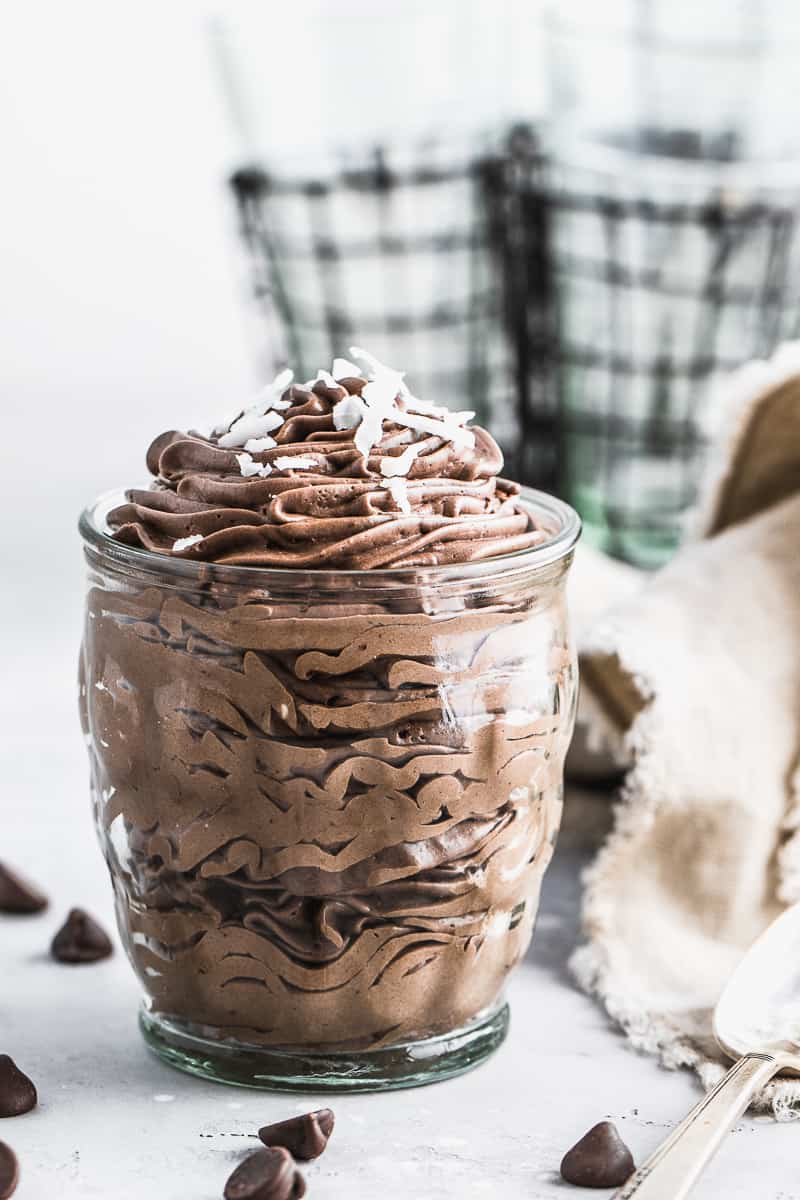 FREQUENTLY ASKED QUESTIONS
IS CHOCOLATE MOUSSE GLUTEN-FREE
Yes. Most chocolate mousses recipe should all have the basic ingredients needed to whip it up which are all naturally gluten-free. If buying chocolate mousse from the store, read the back of the label to make sure no other ingredients are added to it that may contain gluten.
HOW LONG DOES IT TAKE TO SET MOUSSE
To set your mousse, place in the fridge to chill for 15-20 minutes. If you plan on adding different mousse layers, make sure you set each layer in the fridge before adding the next layer.
HOW LONG DOES CHOCOLATE MOUSSE LAST
The chocolate mousse will last up to 4-5 days in the fridge. Tightly seal or place in an airtight container before storing it.
CAN I FREEZE CHOCOLATE MOUSSE
You may freeze chocolate mouse in a storage container for up to 2 months. Remove and place in the fridge to thaw or simply leave on your kitchen counter for a few hours until it thaws. Then serve and enjoy.
WHAT IS THE BEST CHOCOLATE TO USE FOR CHOCOLATE MOUSSE
To keep this chocolate mousse recipe keto-friendly and low in carbs, we simply used cocoa powder. You may also use some sugar-free chocolate. Other alternatives for non-keto, you may use semi-sweet chocolate for a sweeter mousse.  Alternatively, you may use bittersweet chocolate for an intense and robust slightly bitter mousse.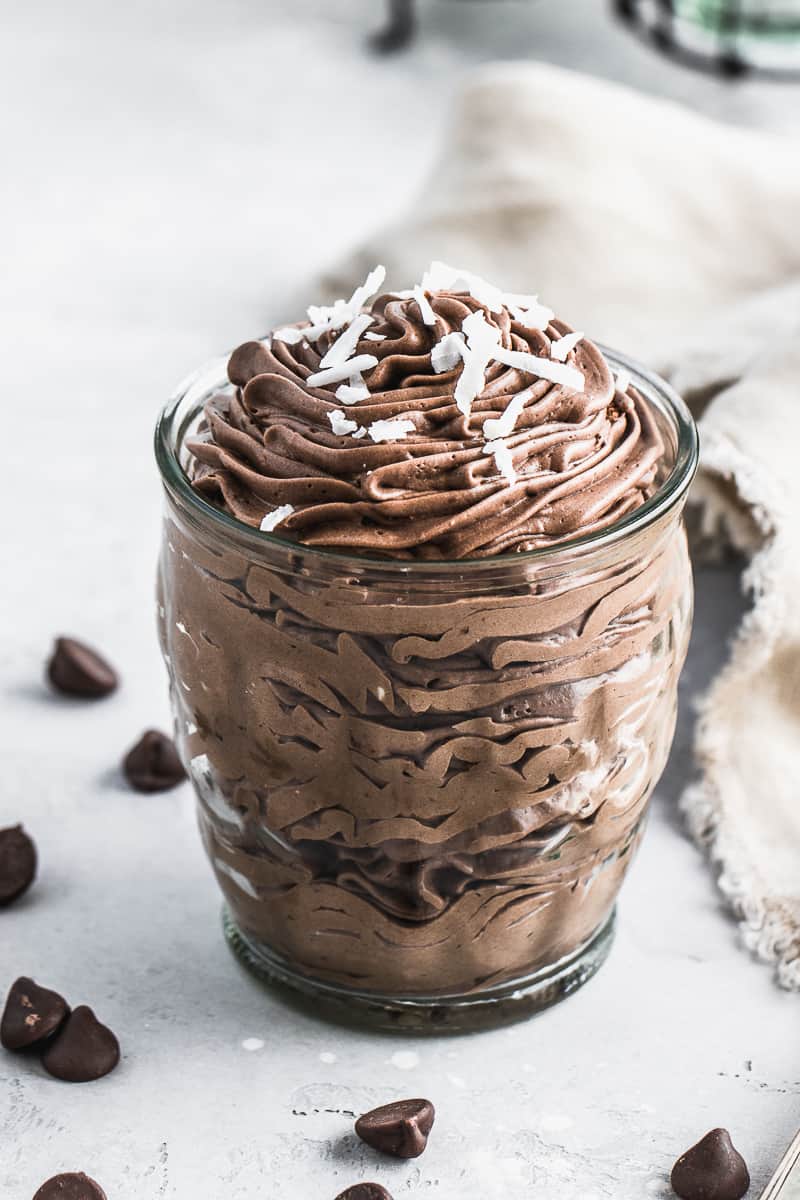 We would love to know if you made this keto chocolate mousse. Leave us some feedback in the comments below and don't forget to rate it! Also, please rate this recipe and share it with friends and family on social media.