Meat recipes
ITALIAN BAKED MEAT BALLS
ITALIAN BAKED TURKEY MEATBALLS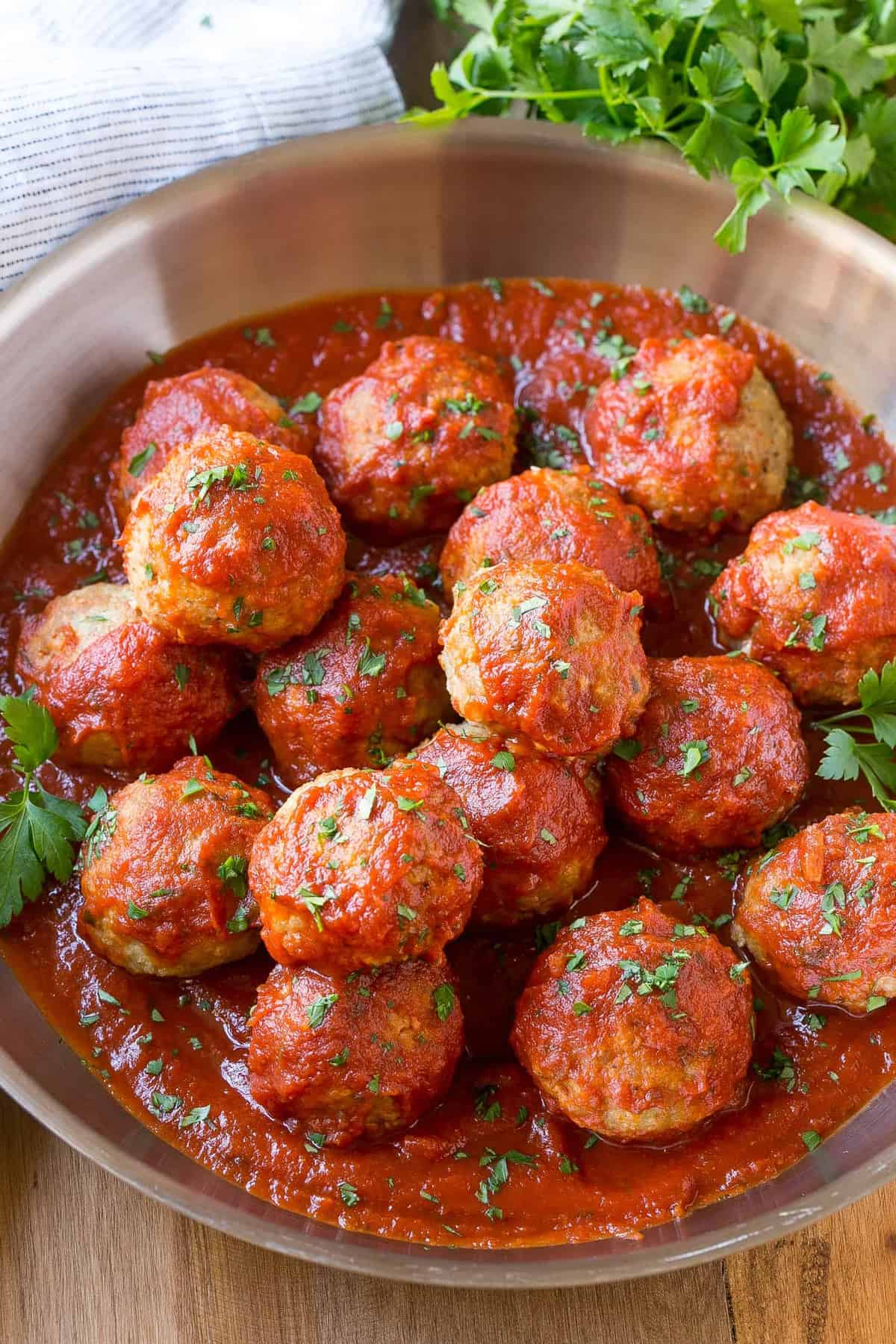 Need a little change from your regular meatballs? Try this Gluten-free and dairy-free Italian Turkey Meatballs recipe. We have no doubt that you will love it! Pair them with some quinoa or some whole wheat spaghetti.
ITALIAN TURKEY MEATBALLS
Who isn't a fan of meatballs? These Italian Turkey Meatballs are great on sandwiches, in pasta dishes, or even just as an appetizer. Meatballs are a favorite because they are so versatile in the kitchen.  For example, they can be mixed with a variety of fresh green herbs and spices to change up the flavor. They are also great for those into meal prepping their meals!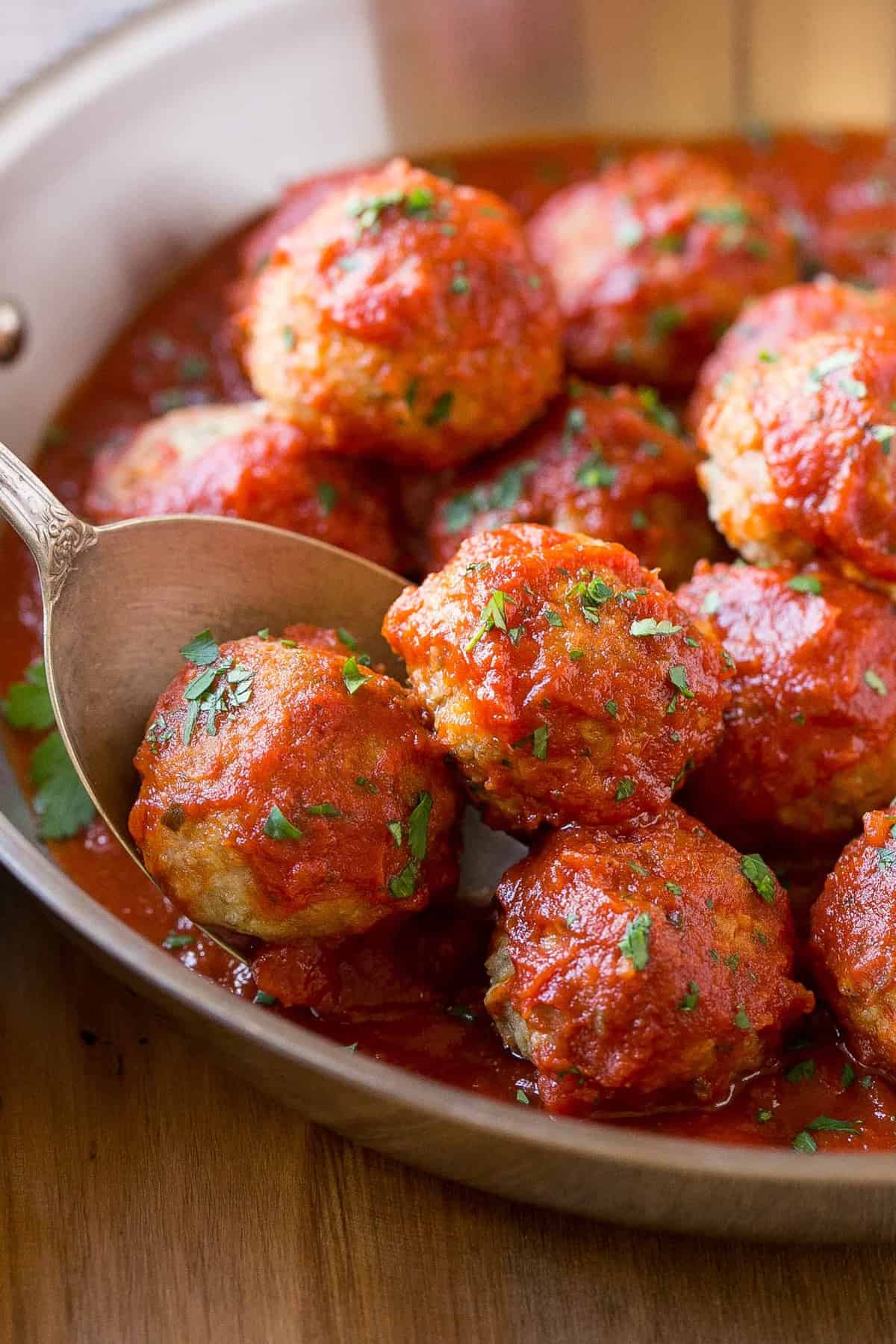 This recipe for healthy Turkey Meatballs will leave your mouth watering. These delicious perfectly shaped balls of flavor are made with ground turkey instead of ground beef. This makes them not only a healthier meatball, but it also gives a slightly different flavor that you are sure to love. Easy homemade turkey meatballs that are perfect served over whole wheat spaghetti or zucchini noodles.
HOW TO MAKE TURKEY MEATBALLS
Preheat the broiler: First, line a sheet pan with foil and coat the foil with cooking spray.
Prep the meatball: Place the turkey, breadcrumbs, salt, pepper, garlic powder, basil, egg, and water in a bowl; mix until thoroughly combined. You may need to add more water, 1 teaspoon at a time, to get a smooth mixture.
Roll Meatballs: Take approximately 2 tablespoons of the meat mixture and roll it into a ball. Place the meatball on the sheet pan and repeat with remaining meat.
Cook: Spray the tops of the meatballs with cooking spray. Broil for 10 minutes or until meatballs are just done.
Serve: Place the meatballs on a plate and pour the marinara sauce over the top. Finally, sprinkle with
parsley and serve immediately.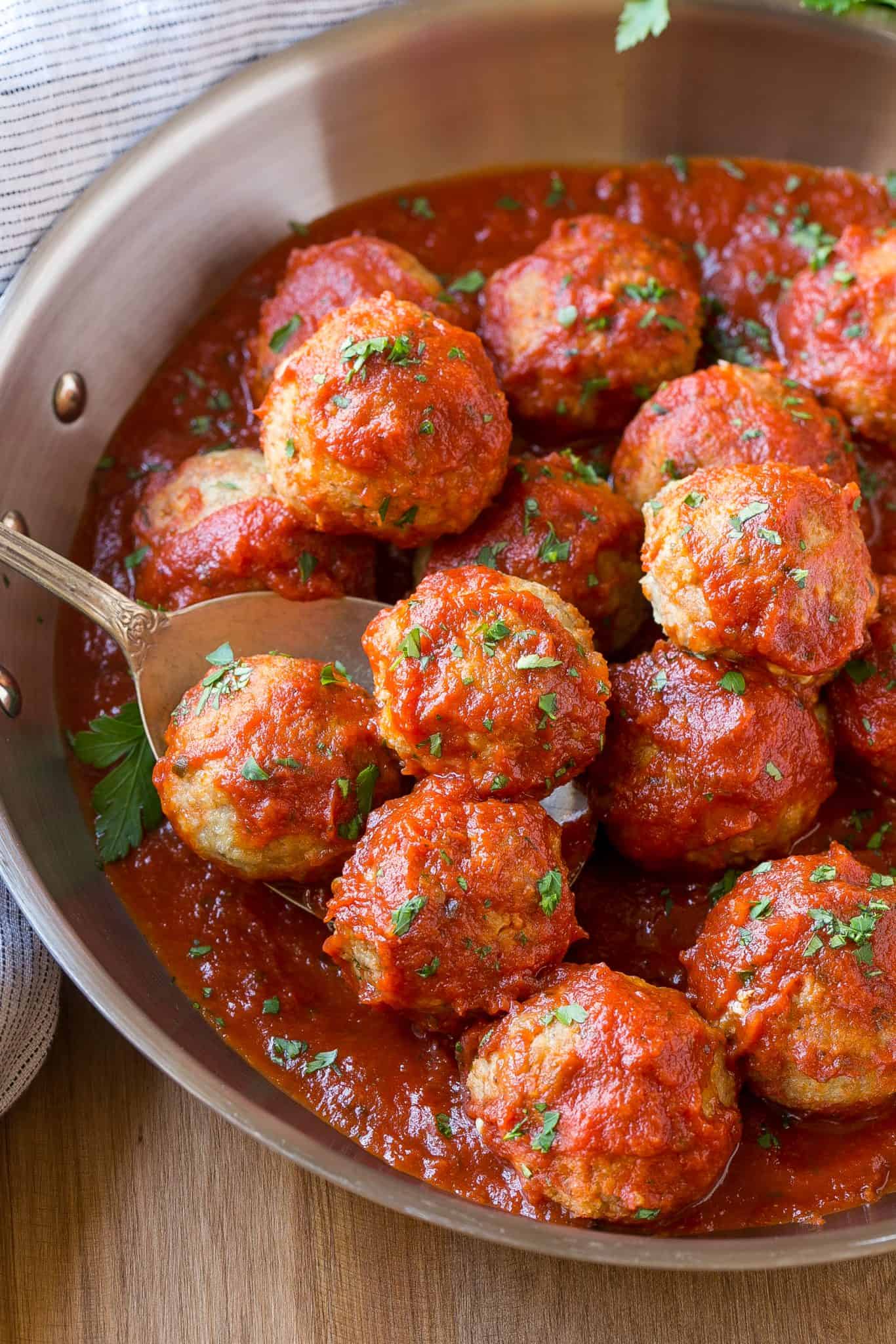 WHAT TO SERVE WITH TURKEY MEATBALLS
These turkey meatballs in a marinara sauce can be served with a variety of side dishes. Here are some options of what you can serve these meatballs with:
Zoodles (also known as zucchini noodles)
Whole grain pasta
Quinoa
Roasted veggies
Cauliflower rice
CAN YOU FREEZE COOKED TURKEY MEATBALLS
Freeze cooked turkey meatballs for up to 2-3 months. Also, allow the meatballs to cool completely and then place them in a tightly sealed airtight container before placing them in the freezer.
HOW LONG TO COOK TURKEY MEATBALLS
Time varies depending on the method you are using to cook your turkey meatballs. Here are some methods and how long each takes:
Stovetop: If using a skillet and cooking over your stovetop, then cook the meatballs about 3 minutes on each side.
Baking: Bake in the oven at 350F for 15-20 minutes or until a food thermometer reads 165F.
Broil: broil meatballs for about 10-12 minutes or until browned. You may also use a thermometer to be sure.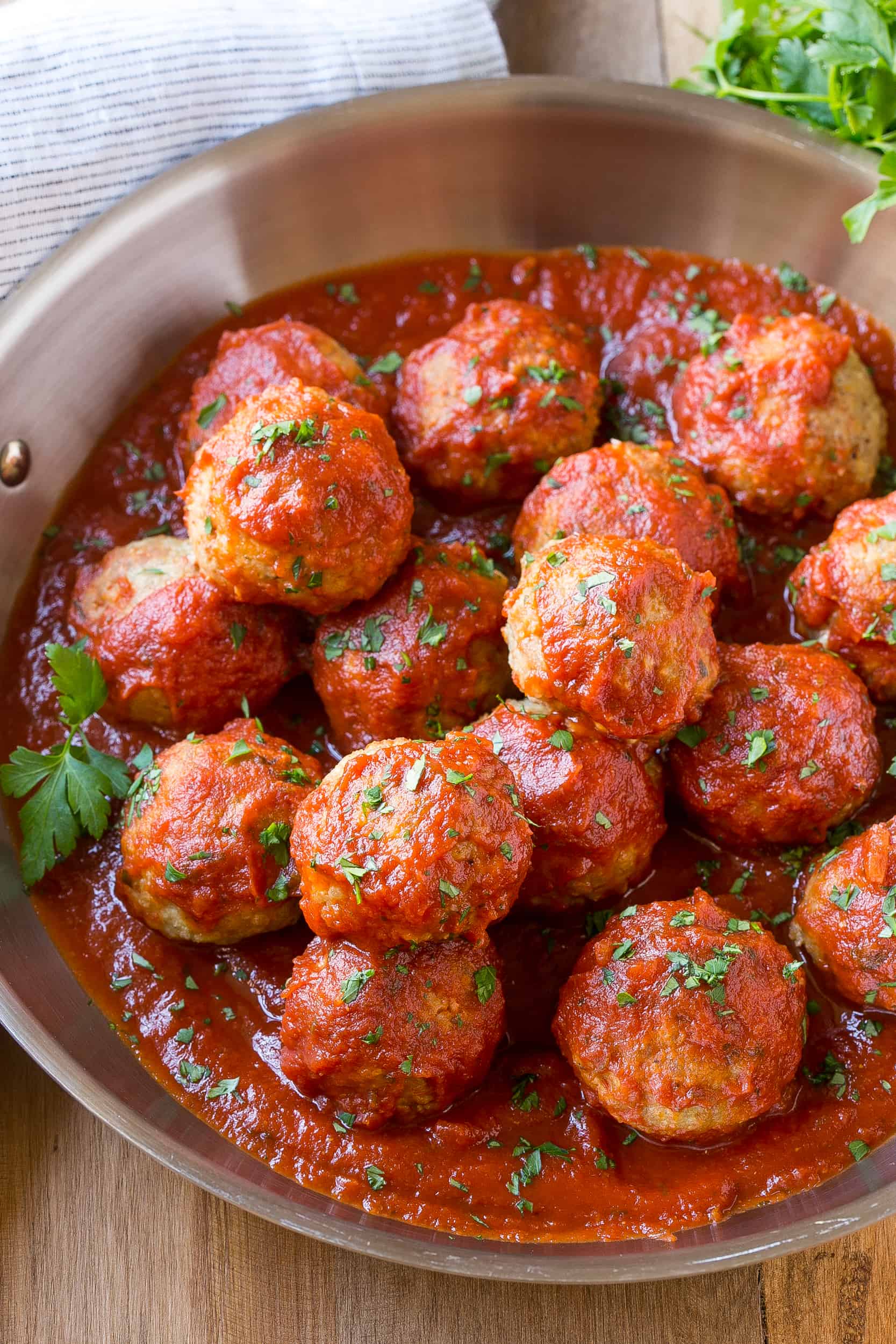 We want to know your thoughts on this easy homemade Italian Turkey Meatball recipe. Leave us some feedback in the comments below. Also, don't forget to rate it and share it on social media with your friends and family.